The Boomers came in the early stages of a technological and innovation revolution, which also influenced the church.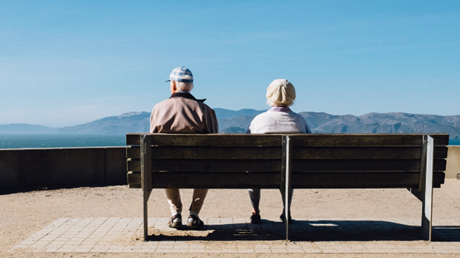 Several things happened in the year 2000. We made it to January 1 without the fears of the Y2K bug being realized. The Millennial generation was filling up college campuses. And Tom Brokaw published a book called The Greatest Generation. He described the Builder generation who fought World War II, survived the Great Depression, and sacrificed greatly to build America. You could say the Builders made America great back then.
They also gave us the biggest generation in U.S. history following World War II, until the Millennials came along later. The Baby Boomers were named for their population boom: from 1946-1964, some 77 million Boomers were born, making up 40 percent of the U.S. population at one point.
This is the second of six articles on generations. For this one, I want to give credit to one of those Builders who influenced countless people. Elmer Towns was an early hero to me, and a friend of decades. Elmer has written over 140 books, which basically means he has no unpublished thought!
Elmer Towns and the Five B's of the Boomers
I remember attending the first of what we might consider a church growth seminar taught by Towns called "How to Reach the Baby Boomer." I was a very young GenXer learning how to reach the then-young Boomers!
I believe it's still the best-selling church growth seminar of all time. Towns described things that shaped the Boomer generation in terms of the five B's. I want to walk you through these to think about Boomers.
First, Towns spoke of bucks. The Boom refers to its size, but this generation also experienced an incredible increase in wealth in one generation. Some Baby Boomers had parents who grew up without electricity or with dirt floors in their homes.
But Boomers' …

Source: Understanding, Engaging, and Deploying the Generations Present in Your Church, Part 2: Five B's of the Baby Boomers