Martyrdoms drop in Nigeria but soar in Burkina Faso, while China brings 16 million more Christians onto Open Doors's World Watch List of Christian persecution.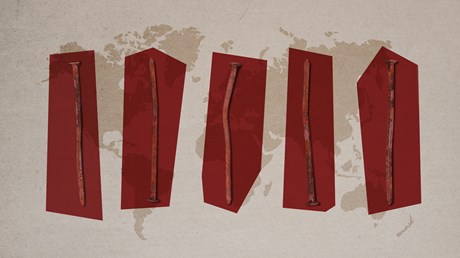 Every day, 8 Christians worldwide are killed because of their faith.
Every week, 182 churches or Christian buildings are attacked.
And every month, 309 Christians are imprisoned unjustly.
So reports the 2020 World Watch List (WWL), the latest annual accounting from Open Doors of the top 50 countries where Christians are the most persecuted for their faith.
The listed nations comprise 260 million Christians suffering high to severe levels of persecution, up from 245 million in the 2019 list.
Another 50 million could be added from 23 nations outside the top 50 (such as Mexico, Chad, and the Democratic Republic of the Congo), for a ratio of 1 in 8 Christians worldwide facing persecution.
Last year, 40 nations scored high enough to register "very high" persecution levels. This year it reached 45.
Open Doors has monitored Christian persecution worldwide since 1992. North Korea has ranked No. 1 since 2002, when the WWL began. (The 2020 version tallies the time period from November 1, 2018 to October 31, 2019.)
Last year, CT noted "Asia Rising" as India entered the top 10 for the first time while China rose from No. 43 to No. 27.
That trend continues, as 2 in 5 Asian Christians suffered high levels of persecution last year, up from 1 in 3 the previous reporting period. China's crackdown on both state-sanctioned and underground churches and its growing surveillance network added 16 million to the worldwide tally of Christians facing persecution.
This year the top 10 is relatively unchanged. After North Korea, Afghanistan ranks No. 2, followed by Somalia, Libya, Pakistan, Eritrea, Sudan, Yemen, Iran, and India.
Open Doors tracks persecution across six categories, including both social and governmental pressure …

Source: The Top 50 Countries Where It's Hardest to Be a Christian