The viral entertainer has confessed to "sexual sin and addiction."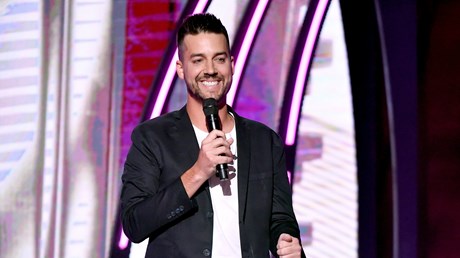 Comedian John Crist, known for his viral videos and jokes satirizing Christian culture, has canceled upcoming tour dates after reports he has harassed and manipulated multiple women to pressure them into sexual relationships.
According to a Charisma magazine investigation, Crist used his celebrity to exploit at least five women over the last seven years.
"The allegations include, but are not limited to, individually sexting multiple women during the same time period," reporter Taylor Berglund wrote, "initiating sexual relationships with married women and women in committed relationships, offering show tickets in exchange for sexual favors and repeatedly calling these women late at night while drunk."
Five women shared their stories with Charisma, and the magazine independently verified substantial portions of their accounts. The women believed that sharing their stories could protect others from Crist's manipulative behavior.
Crist turned the Christian-ese phrase "check your heart" into a punchline, but now faces serious allegations. He said in an official statement to Charisma that he is not guilty of everything he's been accused of, but did admit to "sexual sin and addition troubles."
"I have violated my own Christian beliefs, convictions and values, and have hurt many people in the process," Crist wrote in his statement. "I am sorry for the hurt and pain I have caused these women and will continue to seek their forgiveness. I have also hurt the name of Jesus and have sought His forgiveness."
Crist is currently on a comedy tour titled "Immature Thoughts." On Wednesday night, tickets were still for sale on his website, but several …

Source: Comedian John Crist Cancels Tour Over Sexual Harassment Allegations