SBC releases abuse study—condemning past practices and recommending new protections—ahead of the annual meeting in Birmingham.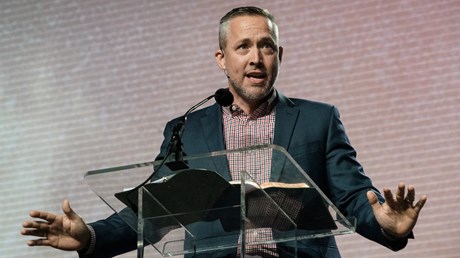 A Southern Baptist Convention report on sexual abuse—released Saturday as the culmination of a year of study, listening sessions, and expert consultation—begins with the story of a woman who was sexually abused by her youth minister and pastor starting at age 14, at a church outside Birmingham, Alabama.
Susan Codone, one of more than a dozen survivors whose personal accounts appear in the report, calls herself "living proof that sexual abuse has been overlooked for many years in Southern Baptist churches" and declares the crisis "an epidemic powered by a culture of our own making."
The 52-page document details the practical and theological failures of SBC churches and recommends a more rigorous response to prevent predatory behavior and "care well" for victims.
It is seen as a major first step to a denomination-wide movement around addressing abuse. What will come next depends, in part, on what happens in Birmingham this week, as thousands gather in Codone's hometown for the convention's annual meeting.
The issue of sexual abuse looms large, the subject of ancillary events, outside protests, and official business. The messengers are slated to vote on a proposed amendment to specifically name mishandling sexual abuse as grounds for disfellowshiping a church and may task a new committee to handle claims of misconduct by SBC churches.
President J. D. Greear commissioned the sexual abuse advisory group following his election last summer; the group was responsible for the recent report as well as a free curriculum for churches. He will present their findings officially on Wednesday.
The report's tone reflects the kind of frank acknowledgement of the problem recently …

Source: Report: How Southern Baptists Failed to Care About Abuse