"I had slowly stopped prioritizing my relationship with Jesus and made ministry my primary focus."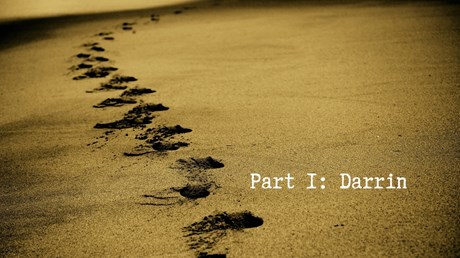 Today, I want to introduce you to some friends.
I've known Darrin and Amie Patrick for a couple of decades. And, I've known Greg Surratt for a similar amount of time. I've preached for both of them at their churches and fellowshipped on many occasions.
Darrin and Amie Patrick planted The Journey Church in St. Louis in 2002. The church grew to thousands of people in six locations. Darrin was a founding leader in the Acts 29 network and has authored several books.As The Journey Church grew, Darrin's platform grew faster than his character. (I don't say that lightly or without his permission.) Over time, Darrin drifted from his relationship with God and forsook basic Christian character and leadership principles.In March of 2016 the elders of The Journey confronted Darrin about an emotional affair and a variety of leadership failures. This confrontation led the elders to fire Darrin.But the elders placed him in a restoration process.It's been over three years since that failure and he has completed that restoration process. It would be a mistake to think that Darrin is now 'back' with a great story to tell. There is still pain here. Darrin is now leading with a limp that will be in his life from here forward.But, in a world of failures, it is good to see what happens when someone accepts their failures and grows from them.In this three-part series I interview Greg, Darrin, and his wife Amie. Today, we start with Darrin. I'd also encourage you to listen to Darrin's talk, in his own voice, at Southeastern Seminary.Darrin is still not perfect, but he is restored to ministry. He and Greg talk about that growth in their new podcast, Pastors Collective, which focuses on being …

Source: A Pastor's Restoration Process: Journey to Healing Through the Eyes of Those Closest, Part 1: Darrin