The EveryCampus coalition indicates we may be nearing a revival.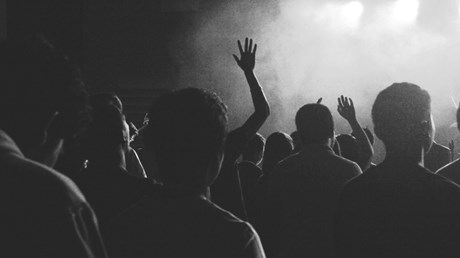 The heat and humidity were intense, but the ground shook with the bass of the music and sincere worship of an army of Jesus followers who had come to Washington D.C. for the day.
I had worked with Nick Hall's national leadership team at Pulse for over a year, planning Together '16, which turned out to be an historic gathering of over 300,000 young people on the Washington Mall.
The day was here, and I was excited to say the least! While nobody was there to hear me speak, I was honored to be included. As I approached the podium to preach on revival in our time, the stage manager informed me that the entire program was being shut down. We were scheduled to go until 9PM and it was only 2PM but we had seen hundreds of Together goers rushed to the hospitals all around town with heat stroke.
Not only would I not speak, but the hard work of over 600 organizations that year would be cut short. I felt like a leaky helium balloon as all my joy and anticipation escaped me; little did I know something was about to be birthed from this day of disappointment that was bigger than my simple message on the Mall.
That same month, I had just been given a new role in InterVarsity: I became the Executive Director of Catalytic Partnerships. It was a new role, but given we were in a search for a new president, I was told not to grow too attached to the position as it may not continue when we identified our next leader.
Disappointed and a bit disoriented, I decided to prayer walk the streets of D.C., hoping for direction from the Holy Spirit. My simple prayer was "Holy Spirit, lead me." Immediately in my prayer walk, I was drawn to a man sitting by himself—one of the hundreds of thousands in town for the event.
I asked him …

Source: A New Normal: Kingdom Collaboration on Our Campuses Like Never Before