The CCM pioneer used to talk faith with George H. W. Bush and Billy Graham. This year, he performs at both of their memorials.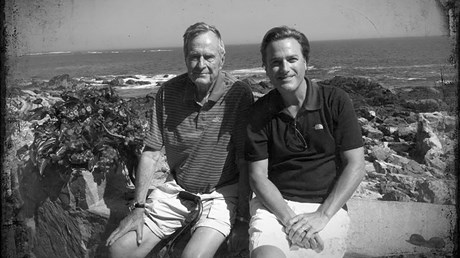 Michael W. Smith's hit song "Friends" has been sung thousands of times over the decades, but never quite like today's performance at the funeral service for President George H. W. Bush at the National Cathedral in Washington.
Not only will Smith be backed by a full orchestra and a 150-person choir, but he will also be singing a personal farewell to the leader who, to his surprise, became his longtime friend and fan. Bush died on Friday at age 94.
"First and foremost, I hope the song is very honoring of the president because he loved the song," Smith said in an interview with CT. "The last time I saw him, when we said goodbye, he gave me a hug, pointed his finger in the air, and with a twinkle in his eye, said, 'Friends are friends forever.'"
The contemporary Christian music chart-topper first played for President Bush in the White House after a Christmas special in 1989. They struck up a friendship that led to regular visits to the late president's home in Kennebunkport, Maine; relationships with the rest of the Bush family; and even travel together.
"He's just been an inspiration to me," the three-time Grammy winner said. "We didn't talk about politics much. But we did have a lot of conversations about God and faith."
"One thing that tied us together was his relationship with Billy Graham. There were times we would get Billy Graham on the phone and talk," Smith said, remembering them standing on the deck conversing with the late evangelist, whose memorial service and funeral the singer performed at earlier this year.
Bush requested "Friends," his favorite song of Smith's, for his funeral. Smith will …

Source: At President Bush's Funeral, Michael W. Smith Will Honor His 'Friend Forever'