God needs willing workers, not necessarily young ones.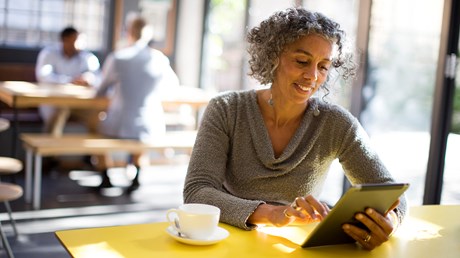 I'm not 25 anymore, or 45, or even 65. But God doesn't care. It's Monday and my phone is ringing. My email inbox is full. My workload is steady. The harvest is ripe, as the Good Book says, and God has work for me to do. That's the biggest surprise to me about getting older: God doesn't worry about age. He needs willing workers. My biggest life questions aren't about whether I will dye my hair, buff my thighs, or get a Botox shot. Instead, I'm simply asking: Am I still willing to work for God and not stop?
I never wrestled much over stages and ages of life. That's because I've always worked. And work is curious and holy, no matter our age or season, our calling or color. I used to think our best years were based on timing and talents, but our best years, it turns out, are based on our godly purpose—and our willingness to labor for the cause of it. As a New York Times article recently declared about an 89-year-old Brooklyn artist: "Her Secret to a Long Life? 'It's Good to Work a Lot.'"
My daddy taught me this principle early on. He didn't have sons. Instead, he had "the girls"—my sister and me, born to him and my mother in the Jim Crow '50s. Growing up black in his proud household meant we were up at dawn every day, making our beds, clearing the dishes, sweeping the carpet, cleaning the bathroom, and moving rocks. Yes, we moved rocks.
This was in the '60s after fair-housing laws passed, so my hardworking parents moved our "colored" family from our beloved but cramped inner-city bungalow to a squeaky clean new tract house out in the sticks. It offered us a new beginning, surrounded by suburban …

Source: Your Best Years Are Not Behind You