David Hesselgrave is considered the founding dean of modern evangelical missiology.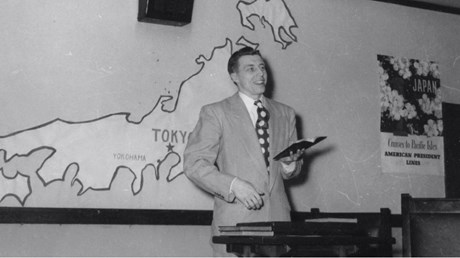 Nearly a decade ago I had the privilege of co-editing a book alongside Dr. David Hesselgrave called MissionShift: Global Mission Issues in the Third Millennium. It was an honor to co-labor on a project with a man who had been so influential not only to me, but to so many in the field of missiology. David set the stage for many rising missiologists to understand cultures and to contextualize each in a way that honors God and others.
Although David has passed away, his legacy will, without a doubt, live on for generations to come.
Academics & Missiology
As I reflect on his legacy and influence, I believe that, in a sense, he could be considered the Dean of Evangelical Missiology. Having served as Professor of Missions at Trinity Evangelical Divinity School (in fact even helping to build out the Missions Department to make it a world-class seminary) and co-founded (with Donald McGavran) the Evangelical Missiological Society, his impact reached far and wide into the academic and missional-practitioner world.
If you are an evangelical missiologist, you have been influenced by David Hesselgrave.
And as author of numerous articles and books, including Communicating Christ Cross-Culturally, Planting Churches Cross-Culturally, and Paradigms in Conflict: 10 Key Questions in Missions Today, David was a thought-leader in every sense of the term. Look over the curriculum in almost any Missions Department here in North America and beyond and you will likely find David Hesselgrave's works still as foundational texts in courses.
Nearly every serious missiologist I know today is indebted to David's courageous and cutting-edge deep dive into how to engage cultures well.
When I talked with my friend and Wheaton colleague, Dr. Scott …

Source: Celebrating David Hesselgrave (1924-2018), Missiologist and Professor